SPECIAL OFFER
GET IT
CHEAPER
KILLIER:
ECOVERS
KILLIER:
TEMPLATES
Create your own product eCover graphics without PhotoShop
Benefit From Masses of Pre-Design Landing Pages
Create and Host Products as a Service
No Recurring
Click to Watch Video
Access to DIGIIBIZ MAX + eCoverHub (No Recurring) Today with Additional Features
Grab Full Access Today... One Time Investment
FULL ACCESS TO eCoverHUB
First impressions STILL count…

Make sure you still add percieved value to all of your DIGIIBIZ products. You can still get full access to eCoverHub with this (No Recurring) special offer. If you missed the video demo on the last page you can watch it below.
Click Play to Watch Our Quick eCoverHub Demo
Features:
You Still Get ALL eCoverHub Features:
Turn any image into a stunning 3D eCover in 1 Click... It's super easy to use, because all you need to do is change a few settings, and change the text then you have a professional design!
Choose From 8 Stunning 3D Models: Choose from any of the 8 killer styles, each one design to as photo realistic as possible. Each one comes in either a large or small. So you can have small thumbnail covers for your squeeze page!
Instant 3D Cover - Right Before Your Eyes! eCoverHub uses Flash to create the 3D graphics, so there is no waiting around to render the graphic, it does it instantly, and you can save it with ONE click!
Access To ALL Your Cover Designs: You will be able to manage all your created cover arts, and your uploaded cover designs, plus you will able to manage all your 3D graphics too. In one click get the URL.
SPECIAL EXTRAS: You can add great effects to your cover that will make it pop off the page. You will be able to add ribbons, dvd symbols, best seller seal, and much more!
Change Background Color! You can change the color of the background color of your 3D eCover design, so if your website has a grey or red background, you can be sure your new 3D graphic will fit perfectly!
Change & Edit The Cover Colors: In one click you can change the covers background color, and you will also be able to edit the layout elements colors.
14 Overlay Effects: Instantly make your cover have that professional polish with amazing overlay effects. This is how I get my own designs to look so good!
Create UNLIMITED Covers: You can create as many covers as you want, there is no limit on how many you can create with as many different designs as you like.
You will be able to uses these 3D models graphics for all your products and squeeze pages from here on out. Never again wait around for a designer to send you a dvd design or a magazine style.
Literally in 2 minutes you can design your cover with our simple editor then create that cover design into a killer 3D graphic.
PLUS +
3 Additional Pro Templates...
You'll have access to 3 new Pro-Designed Templates as soon as you log into your account.
High Quality is the name of the game and with the templates you already have in your DIGIIBIZ package you're already way ahead of the game… but the more you have, the easier it will be to stand out from the crowd.

With this offer you'll receive an additional 3 'Fully Editable' Templates - No recurring payments
Access to DIGIIBIZ MAX + eCoverHub (No Recurring) Today with Additional Features
Grab Full Access Today... One Time Investment
BUSINESS IN A 
BOX
Create & Host Digital Products for Others in Minutes…
With this offer you still get the rights to sell product creation and product hosting as a service to others for any amount… it's like a business in a box. And it offers you the potential to generate revenue as a service provider in just a few clicks.
Make: $100 - $500
In Minutes When You Run DIGIIBIZ as a Service.
GET: DIGIIBIZ MAX & eCoverHub TODAY
- Non Recurring Option -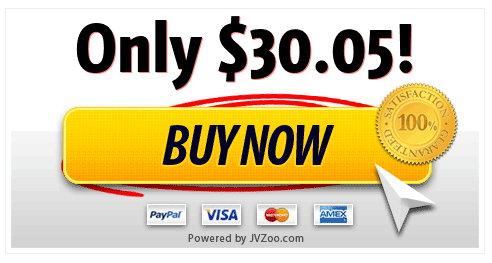 You will pay once. No future payments required.