Thank You: Please complete your order
PRO EDITION: UNLIMITED CAMPAIGNS
PLUS:
UNLIMITED PLUGINS,
CUSTOM LINKS 
& MORE!
Unlimited Projects | Unlimited Plugins | Custom Links | Pro-Templates | More
Unrestricted & Unlimited Access to DIGIIBIZ PRO Today with Additional Features
Grab Full Access to D I G II B I Z PRO Today... One Time Investment
Once the Timer Below Hits Zero, The Price Increases Significantly...
DIGIIBIZ
PRO
Make sure you read the rest of this page before you close...
Unlimited Projects | Unlimited Plugins | FB to PDF | Stats | Custom Links
How would YOU Like to Maximise Your Profits...

Starting Today!
MORE
You Want More Don't You… How About U N L I M I T E D?
1 - 5 Minutes per Product
Using DIGIIBIZ is easy right? So easy that you and everyone that uses it will be able to roll out Plugin & PDF based products in minutes (literally)…

In fact everyone who has tested DIGIIBIZ so far has stated that it takes less than 5 minutes to do.

1 – 5 minutes to roll out your own products... No learning curve. No hosting & No Cost.

If you can produce profit pulling products that fast and without restrictions how many will you produce?
How Much is Enough?
Only you can answer that… perhaps you have all you need, or maybe you don't…

Maybe when you see how easy DIGIIBIZ is to use and how effective it is creating products you can give away and sell… Maybe you'll want to do more and more… and more.

We're aware of this based on what we do and what beta testers are already doing with it… which is why we are lifting all usage restrictions with this very special Unlimited offer... (That's on top of additional features).
Feedback specific to Mark Bishop
Unlimited Use... Means
MORE MONEY For YOU
Remember the more produts you produce the more money you stand to make…
Unlimited users have NO restrictions – Create as many products as you like and watch the revenue stack up!
MORE
U N L I M I T E D . . . PLUGINS
More Choice
Plugin search / finder: will display unlimited results for any specific keyword or niche user enters.

There are literally 100s to choose from, so you'll never have to worry about saturation or having the same products as others.
Software Is HOT!
You already know how hot software is right… With DIGIIBIZ you can Instantly Capitalize on the Huge Software Market in Minutes.

With DIGIIBIZ Pro there are Zero restrictions, drop in a keyword and search from 100s of Plugins to use
- STATS -
CAMPAIGN STATISTICS
Campaign Stats: Keep track of which campaigns are working with 1 click. Discover which country origin has the biggest impact on your business so you can target and scale in this region for more profit.
Campaign Stats: Only Available with DIGIIBIZ Pro
- MORE -
14 PRO-DESIGN TEMPLATES
Pro Template selection: Choose from 14 Pre-Configured (fully editable) landing page templates... Only Available With PRO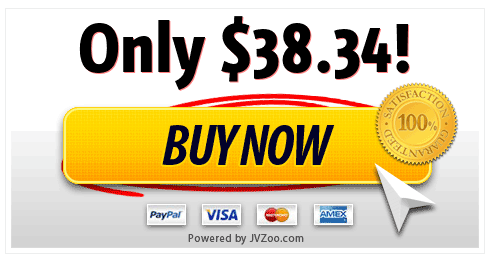 User can create UNLIMITED campaigns every month (Quota refreshed each month - No additional cost)
By purchasing this product you agree to receiving: product updates, support & marketing emails from Mark Bishop, Venkata Ramana & Zeeshan Ahmed or our companies IKKONIK LTD, Innovativez digital group & SproutTech. Your data will not be shared with any third parties & you may opt-out at any time in accordance with GDPR (Europe 2018) & CAN SPAM acts - the law also states that you must unsubscribe & not complain as this can damage our business.
100% Money Back Guarantee

DIGIIBIZ PRO is 100% guaranteed to do as stated on this page. I.E. Create Plugin and PDF based products quickly and without additional cost, including a landing page & thank-you page. If DIGIIBIZ PRO fails to enable you to do this we will: Support & Fix any issues, If we are unable to help we will refund your payment.

*Please Note: DIGIIBIZ PRO access is IPN linked to your payment… Refunding will cancel access and render existing (hosted) product pages useless immediately*